Health Awareness Week
7th-11th June 2021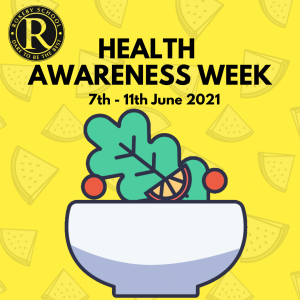 Letter to parents: Health Awareness Week (28.05.21)
Mental Health
Rokeby is committed to supporting students' emotional and mental health.  We promote a culture in which students feel valued, supported and able to share concerns when they arise.
We promote this culture through:
High quality teaching and student support;
Positive interactions between staff, students and home;
A pastoral support system which includes: form tutors, year teams, safeguarding leads, behaviour mentors and student support officers.
Extensive liaison with external services to ensure that students receive the support they need;
An embedded PSHE and RSHE curriculum which is constantly reviewed and updated to reflect students' needs;
Assemblies and registration activities which focus on all aspects of well-being including mental health;
Sharing information with families, via our school media, on the resources and organisations available to support young people's mental health;
Staff training to assist in identifying mental health warning signs and best practice strategies.